I wish you a safe journey
Location & directions to Ratingen
Ratingen is located between Essen and Düsseldorf and is the largest city in the district of Mettmann. All the surrounding towns are easy to reach from here. The Medienhafen in Düsseldorf is about a 30-minute drive, and the Baldeneysee in Essen is about 20 minutes away by car. The Messe Essen and Messe Düsseldorf exhibition grounds are similarly close. And Düsseldorf Airport is only a 20-minute drive away, so our hotel near the airport is ideal for air travellers to spend the night before an early departure.
The hotel is also ideal for travellers between southern Germany and the North Sea for an overnight stay. The Breitscheid motorway junction is only 5 km away. 
Haus Nussbaum awaits you in Ratingen-Hösel in a quiet area at Pirolweg 1, which is a cul-de-sac and therefore has little through traffic. You can park directly at the hotel. 
To the largest city in the district of Mettmann
Arriving by car
Coming from Frankfurt, Bonn and Cologne, take the A3 to the exit onto the A52 towards Essen and after 1.3 km take the exit to Ratingen-Breitscheid/Mülheim a.d. R. Join Kölner Straße/B227 after 250 m and follow the signs to R.-Hösel/Velbert. 


Coming from Düsseldorf, take the A52 and join the B227 at Breitscheid. 

Coming from Hanover, take the A2, A40 and A52 and join the B227 at Breitscheid. 
You can get the exact directions via a route planner. Clicking on the map will take you to Google Maps.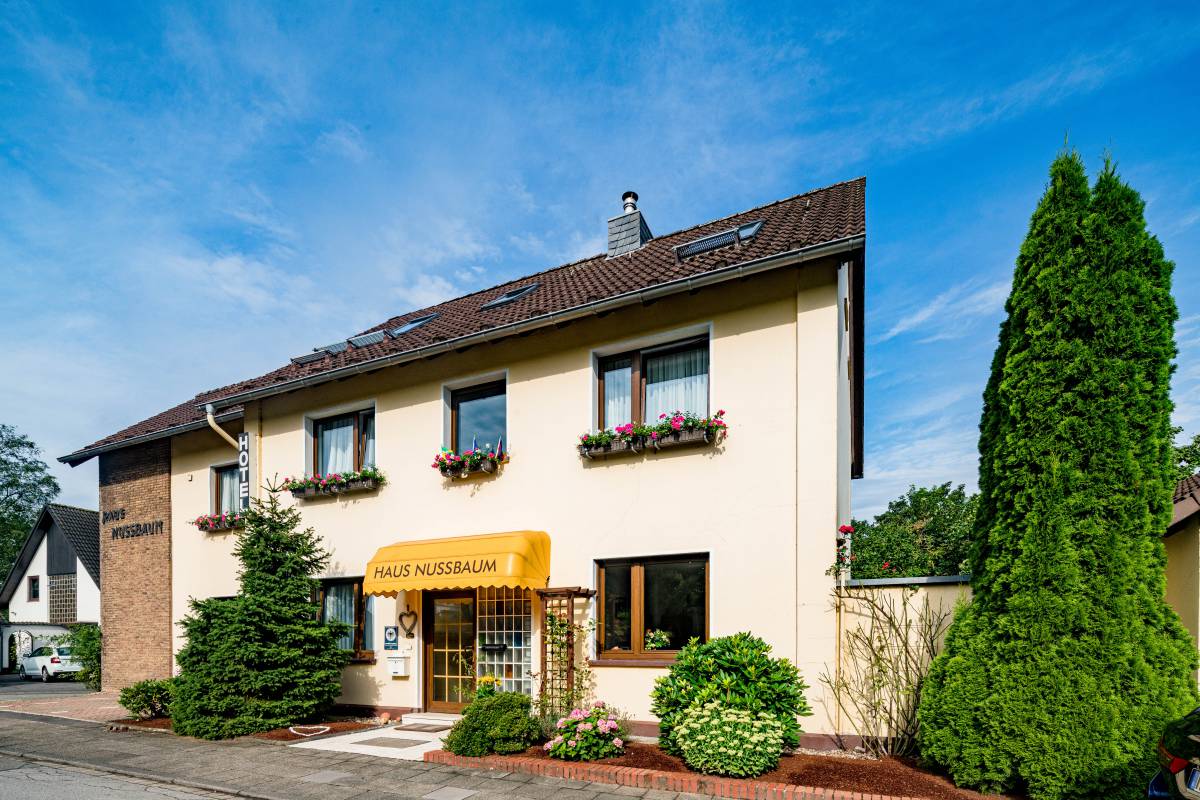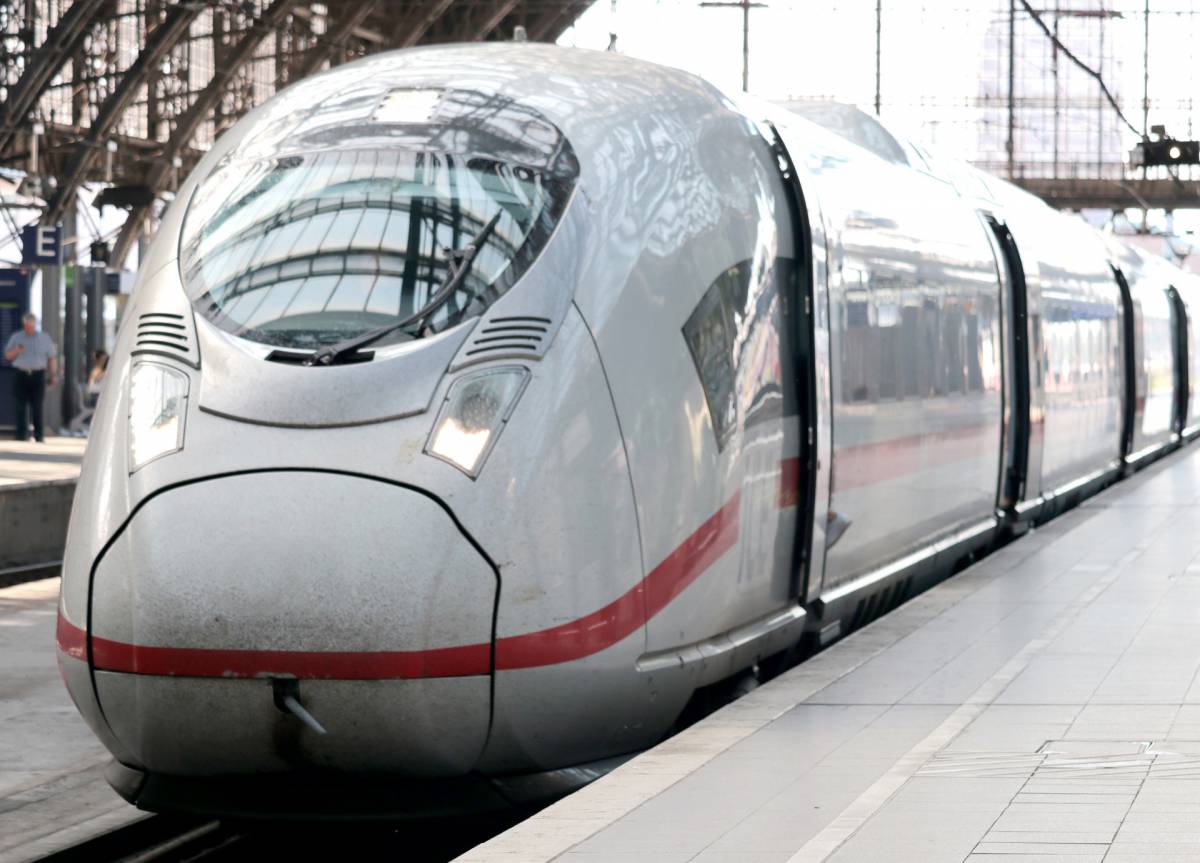 By train to the Rhineland
By train to Ratingen
For example, take the long-distance train to Düsseldorf and from there take the S-Bahn 6 to the Ratingen-Hösel station in 20 minutes. You can then take the 770 bus for four stops to Ratingen Bruch. From the Ratingen Bruch bus stop, it's only a five-minute walk to the Hotel Haus Nussbaum. 
The S6 also connects to Ratingen-Hösel via Düsseldorf from Cologne main station.
Have a good journey. Please feel free to contact me if you would like more information. Contact